Welcome to Doniphan County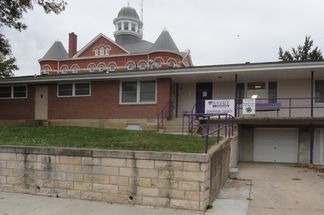 Extension Programs present useful information related to agriculture, family & consumer science, youth development, family life, business and economics, healthy living, and much more. Extension Agents and Volunteers take programs to schools, gardens, community centers and other places.
Our philosophy is to help people help themselves by taking university knowledge to where people live, work, play, develop, and lead. We work at being responsive to the needs of people by focusing our resources on providing quality information, education and problems solving programs for real concern.
Our office provides educational materials, fact sheets, and pamphlets that are free to the general public through K-State Research and Extension. We can handle any of your agriculture, family and consumer science, and 4-H and youth development questions.
We also have materials available at a minimal charge, such as Farm and Household Accounting Books, Radon Kits, and Red IRM Books. A large variety of educational lessons are also available to community organizations at no cost.
We are located:
P.O. Box 487
105 South Liberty
Troy, KS 66087-0487
Our office hours are:
Monday - Friday
8 a.m. to 12 p.m.
1 to 5 p.m.
We are closed over the lunch hour.
Upcoming dates office closed:
Monday, September 4 - Labor Day
Monday, October 9 - Columbus Day
Friday, November 10 - Veterens Day
Thursday & Friday, November 23-24 - Thanksgiving Holiday
Monday - Friday, December 25-29 - Christmas Holiday